Douglasville
Lawyer Bryan P.
Hilton
Our Douglasville Lawyer, Bryan P. Hilton graduated from Vanderbilt University in 1991. Bryan has gained 30+ years of experience serving as a Lawyer.
Bryan is familiar with a large multitude of cases and he is prepared to help you with whatever legal services you may need no matter the case.
Bryan is not just like every other Douglasville Lawyer however, he is a family man and he understands the importance of having someone you can count on when you are in need. Bryan currently resides in Carroll County with his wife and two children.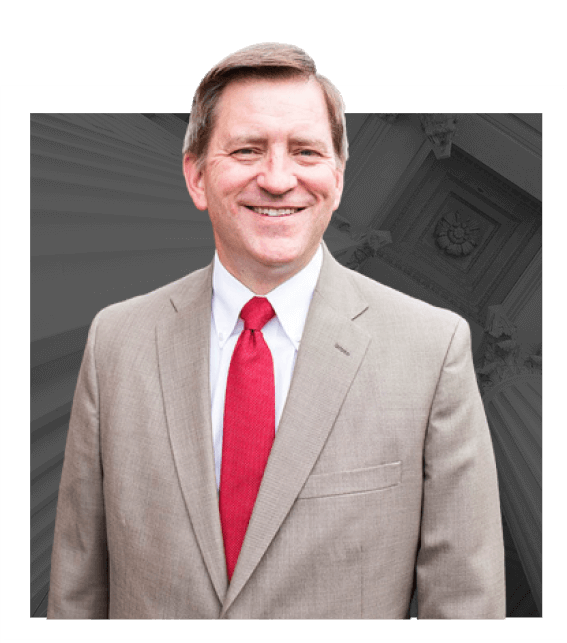 There are many attorneys in Douglas County that you could choose for your legal representation needs – Why choose attorney Bryan P. Hilton?
Bryan has more than 30+ years as a practicing attorney
Bryan follows fair and reasonable billing practices
Bryan is a fair and honorable man who will work hard on your behalf
Bryan has a solid record of court cases on his resume
Bryan and his staff understand real life situations and will treat you with respect
But most of all – when you are in need of legal services in Douglasville you need a quality attorney on your side who understands legal defense and will make sure that your case is heard fairly.
Bryan P. Hilton is a family man who knows the importance of having an attorney you can count on when you are in need.
For your convenience, our Law office is conveniently located in the heart of Douglasville. Our office is located right across the street from the Douglas County Court House. We are located on the second floor of our building at 8641 Dorris Road. You can find us in Suite 220-B.
We are conveniently located close to I-20 within easy driving
distance of:
For your convenience, your Douglasville Attorney is available Monday through Friday, 9 a.m. to 5 p.m. Please call Bryan at 770-920-2124, or contact him online for more information today!