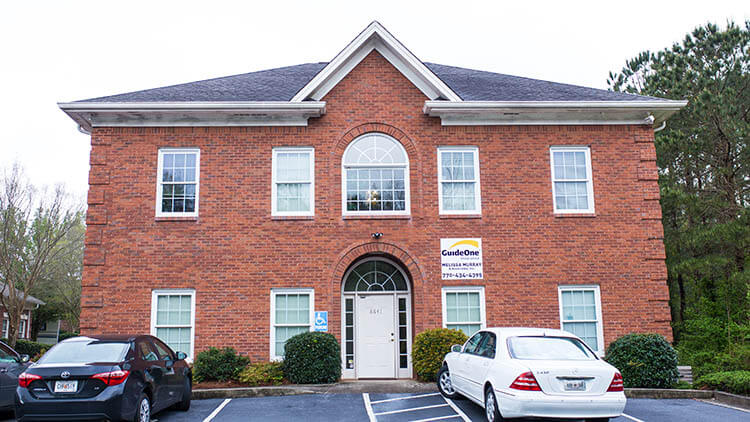 We've all heard that where there's a will, there's a way. But with the right Probate Attorney, even if there's not a will, there may still be a way, with Bryan P. Hilton!
If You Need a Probate Attorney Who Is Truly on Your Side, Don't Wait – Call Bryan P. Hilton Today!
If you're hiring a probate attorney, it might mean that one or more unfortunate circumstances has already come your way. Perhaps you've already lost a loved one, and unfortunately, that loved one might have either left a mountain of debt behind, or they passed away intestate and didn't have a proper Last Will & Testament in place. Perhaps your loved one left a Will behind that is being challenged by a friend or family member, a close friend, a board member, or someone who feels they have an inheritance claim. Maybe your loved one's property hasn't been properly appraised, or estate taxes weren't accounted for in the Last Will & Testament. There are a whole host of reasons why you might be needing an experienced Probate Attorney, and for those reasons, you should consider hiring an experienced Local Lawyer like Bryan P. Hilton to help you navigate and litigate the entire process. Bryan P. Hilton will always treat your unique situation with calm and class, while utilizing his experience and expertise to help you attain the most desirable outcomes possible.
Bryan P. Hilton Takes the Difficulty Out of Hiring a Probate Lawyer. He Is Your Top Probate Attorney!
Since he graduated from the esteemed Vanderbilt University in 1991, Family Law Attorney Bryan P. Hilton has been helping good folks, just like yourself, with Metro Atlanta's top Estate Lawyer services. This includes all his Family Law experience, Estate Law experience, Will & Testament experience, and all his experience as a heralded Probate Attorney. Some Estate Lawyers just seem to care about the bottom line. But when you choose Bryan P. Hilton as your expert attorney and probate advisor, you're not just getting a legal counselor, you're getting a trusted confidant who will help you through the sometimes unsavory process of settling disputes and discrepancies between those who are left behind. Would you know what to do if your mother, father, spouse, or someone you love suddenly passed away, and didn't have an airtight Last Will & Testament in place? Would you know what to do if you were trusted as executor of your loved one's estate, but other friends or family members chose to go on the offensive? Would you know how to handle disputes regarding:
 Life Insurance Collection Disputes
 Life Insurance Management Disputes
 Property Appraisals for Your Lost Loved One
 Securing Your Loved One's Assets
 Settling Your Loved Ones Debts
 Preparation and Filing of the Necessary Official Documentation
 Administrating the checkbook of Your Loved One's Estate
 Handling any Estate Tax Situations
 Intestacy Laws
 Renunciations from Relatives
 Wills Written or Signed Under Duress
If you need an experienced Probate Attorney in the west Metro Atlanta area to help you with these issues, or any other Estate Law or Probate Court situation, Bryan P. Hilton is here for you. Please, don't hesitate. Call or contact the Law Office of Bryan P. Hilton today, and get the absolute most fair and beneficial results you could hope for.
Why Choose Bryan?
There are many attorneys in Douglas County that you could choose for your legal representation needs – Why choose attorney Bryan P. Hilton?
 Bryan has more that 20 Years as a Practicing Attorney
 Bryan has a solid record of court cases on his resume
 Bryan and his staff understand real life situations and will treat you with respect
But most of all – when you are in need of legal services in Douglasville you need a quality attorney on your side who understands legal defense and will make sure that your case is heard fairly.