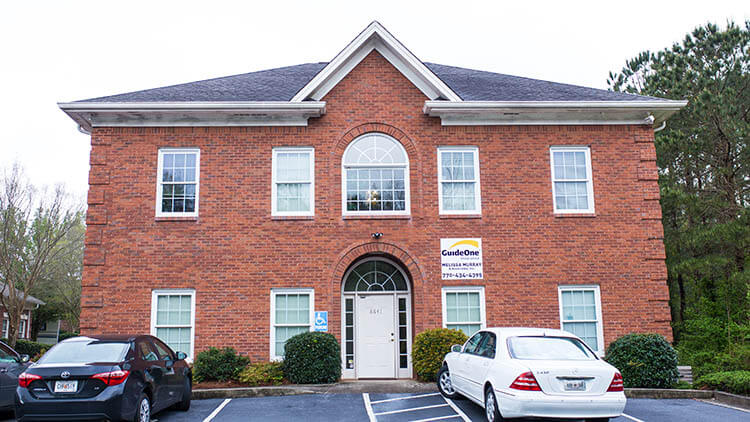 Last Will & Testament Attorney
Don't put your Last Will & Testament in the hands of an inexperienced lawyer. Call the Law Office of Bryan P. Hilton for the Best Will Attorney Services in Metro Atlanta.
No Other Local Lawyer Gives You the Personal Family Law Experience and Expertise of Bryan P. Hilton
Based in Douglasville, Georgia, Bryan P. Hilton has been practicing law since he graduated from Vanderbilt University in 1991. He has experience in every facet of family law and personal litigation that spans three decades, so there isn't an issue you might face that Bryan wouldn't be familiar with. He can advise you on every new law change regarding Last Wills & Testaments, and do everything possible to keep your best wishes legally protected. Bryan P. Hilton is an experienced Last Will & Testament Attorney who makes sure that your desires are carried out exactly as you'd like them to be. Don't leave your family in the dark, and don't let the state seize everything you've worked so hard for all your life! Call the Law Office of Bryan P. Hilton today, and get your Last Will & Testament locked up tightly in an iron-clad, legally protected document.
If You Need a Last Will & Testament Attorney Who Is Truly on Your Side, Look No Further than Bryan P. Hilton
Too many times, people either shy away from locking up their Last Will & Testament in an air-tight document, or they procrastinate until it's too late. Whatever the reason for missing your final deadline, nothing is worth leaving all your property and possessions in the shrewd hands of the state. Bryan P. Hilton works hard to make the entire Last Will & Testament process simple, logical, and inviting. No one likes to think of a world that exists beyond their own stream of consciousness, but it is necessary to legally adhere to these practices in order to keep your wishes and desires clear to your loved ones. Almost nothing is worse than watching a family go through an already tragic loss of a someone they love and admire, then begin to disagree and squabble because the terms of the lost loved one's estate are not clear, and not legally laid out in a legal document. That's why you need to work with an experienced Last Will & Testament Attorney like Bryan P. Hilton. If you don't do it for yourself, do it for the ones you love, and the ones who love you.
Bryan P. Hilton Is an Experienced Will Attorney Who Can Help You with Any of the Following:
Last Will & Testament
Power of Attorney
Inheritance Law
Freedom of Disposition
Revocation Law
GA State Will Law
Estate Executor Law
Beneficiary Law
Amendments to Will
Legacy Gifts
Trustee Litigation
Demonstrative Legacy
Exordium Clauses
Bryan P. Hilton can help you with all these legalities, and any other Last Will & Testament issue or situation. Call today!
Contact Bryan today and let him walk you through the process.
(770) 920-2124
Why Choose Bryan?
There are many attorneys in Douglas County that you could choose for your legal representation needs – Why choose attorney Bryan P. Hilton?
Bryan has more that 20 Years as a Practicing Attorney
Bryan has a solid record of court cases on his resume
Bryan and his staff understand real life situations and will treat you with respect
But most of all – when you are in need of legal services in Douglasville you need a quality attorney on your side who understands legal defense and will make sure that your case is heard fairly.